Unveiling New Horizons: Must-Visit Destinations for 2023
Are you ready to embark on a journey filled with excitement, adventure, and breathtaking beauty? As we step into a new year, it's time to unveil the must-visit destinations for 2023. From hidden gems waiting to be discovered to top travel hotspots, there are endless possibilities for those seeking new horizons. So pack your bags, grab your passport, and get ready to embrace the extraordinary as we uncover the travel treasures that await you in the coming year.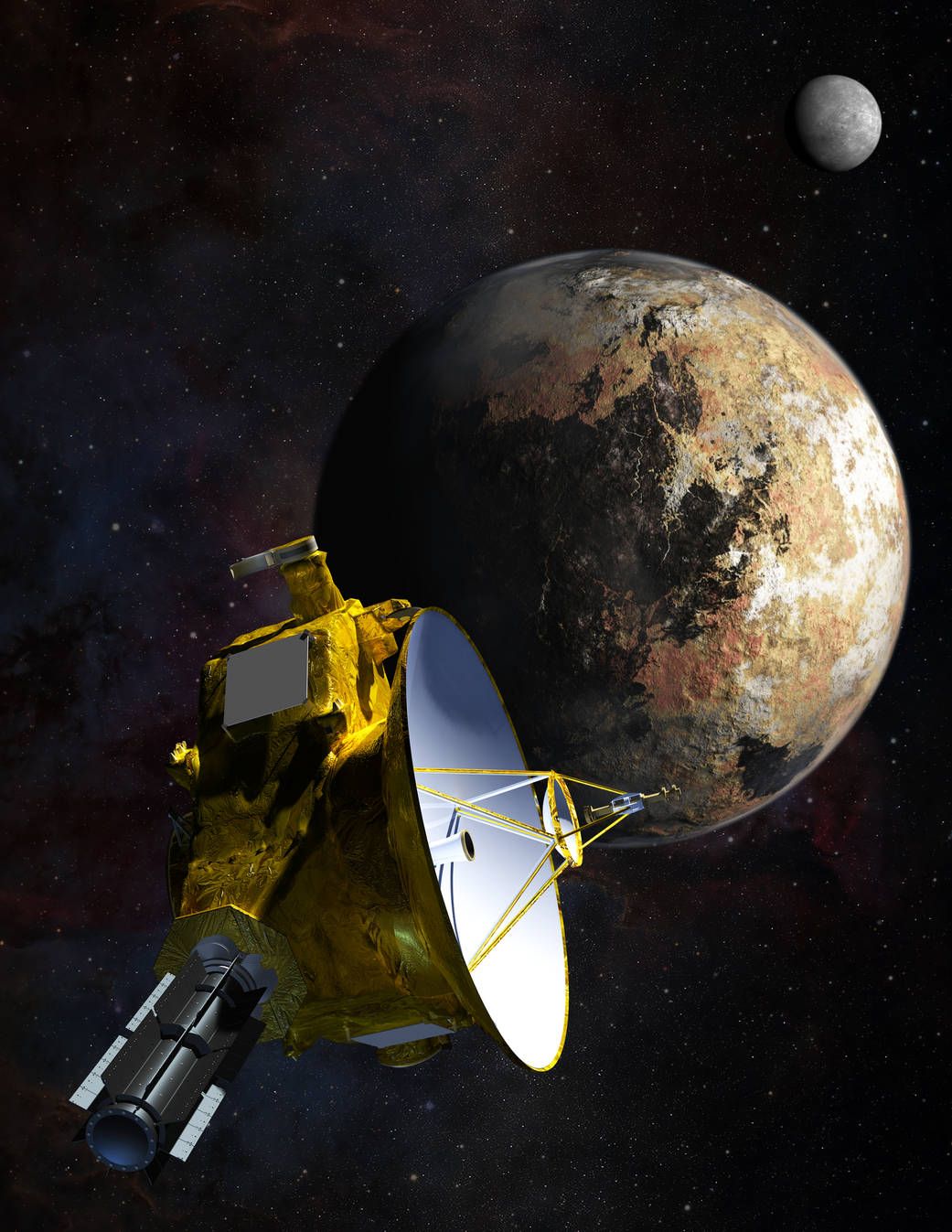 2023's Travel Treasures: Unveiling Hidden Gems!
Svaneti, Georgia: Tucked away in the Caucasus Mountains, Svaneti is a hidden gem waiting to be explored. With its medieval towns, ancient towers, and stunning mountain landscapes, this UNESCO World Heritage Site is a hiker's paradise. Immerse yourself in the rich culture and traditions of the Svan people while marveling at the breathtaking beauty that surrounds you.

El Nido, Philippines: If you're searching for a tropical paradise, look no further than El Nido. With its crystal-clear turquoise waters, towering limestone cliffs, and pristine white sand beaches, this destination is a postcard come to life. Embark on island-hopping adventures, snorkel in vibrant coral reefs, and relax on hidden beaches that will leave you in awe.

Chefchaouen, Morocco: Known as the "Blue Pearl," Chefchaouen is a picturesque town nestled in the Rif Mountains of Morocco. Its blue-washed streets and buildings create a magical ambiance that is nothing short of enchanting. Lose yourself in the maze-like medina, sample delicious Moroccan cuisine, and immerse yourself in the warm hospitality of the locals.

Matera, Italy: Step back in time as you explore the ancient city of Matera. Carved into the rugged cliffs of southern Italy, this UNESCO World Heritage Site is a trove of history and culture. Wander through the winding alleys, marvel at the unique cave dwellings known as "Sassi," and indulge in mouthwatering Italian cuisine.

Kotor, Montenegro: Nestled on the shores of the Adriatic Sea, Kotor is a hidden gem in the Balkans. Encircled by dramatic mountains, this medieval town boasts cobbled streets, historic churches, and a maze of alleyways waiting to be explored. Climb to the top of the ancient city walls for panoramic views that will leave you breathless.
Beyond Wanderlust: Embrace the Extraordinary!
The Galápagos Islands, Ecuador: A haven for wildlife enthusiasts and nature lovers alike, the Galápagos Islands offer a truly unique experience. Dive into crystal-clear waters to swim alongside playful sea lions, encounter giant tortoises up close, and witness the fascinating evolution of species that inspired Charles Darwin's theory of evolution.

Cappadocia, Turkey: Prepare to be mesmerized by the surreal landscapes of Cappadocia. Famous for its fairy chimneys, hot air balloon rides, and ancient cave dwellings, this region is a dream come true for adventurers and photographers. Experience the magic of watching hundreds of colorful balloons ascend at sunrise, illuminating the sky with a kaleidoscope of colors.

Bora Bora, French Polynesia: Picture-perfect and truly paradisiacal, Bora Bora is the epitome of luxury and tranquility. With its overwater bungalows, turquoise lagoons, and vibrant coral reefs, this South Pacific gem offers a blissful escape from reality. Immerse yourself in the Polynesian culture, indulge in world-class cuisine, and simply bask in the beauty that surrounds you.

The Scottish Highlands, Scotland: Journey to the rugged and untamed landscapes of the Scottish Highlands. Home to mysterious lochs, ancient castles, and breathtaking mountains, this region is a nature lover's dream. Explore the iconic Loch Ness, hike through the dramatic Glencoe Valley, and immerse yourself in the rich history and folklore that fills the air.

Machu Picchu, Peru: Uncover the secrets of the ancient Inca civilization as you venture to Machu Picchu. Perched high in the Andes Mountains, this archaeological wonder is an awe-inspiring testament to human ingenuity. Trek along the Inca Trail, marvel at the intricate stonework, and witness the breathtaking sunrise over the mystical ruins.
Passport to Paradise: 2023's Top Travel Hotspots!
Bali, Indonesia: With its vibrant culture, lush rice terraces, and stunning temples, Bali remains a firm favorite among travelers. Immerse yourself in the spirituality of Ubud, surf the world-class waves in Canggu, and indulge in mouthwatering Balinese cuisine. From lush jungles to pristine beaches, Bali has something to offer every traveler.

Dubrovnik, Croatia: Known as the "Pearl of the Adriatic," Dubrovnik is a historic walled city that transports you back in time. Walk along the ancient city walls, stroll through the marble streets of the Old Town, and take in the breathtaking views of the Adriatic Sea. With its rich history, stunning architecture, and vibrant atmosphere, Dubrovnik is a must-visit destination.

Queenstown, New Zealand: Nestled in the heart of New Zealand's South Island, Queenstown is an adventure lover's paradise. From bungee jumping to jet boating, skydiving to hiking, this adrenaline-fueled destination offers a wide range of thrilling activities. Surrounded by snow-capped mountains and crystal-clear lakes, Queenstown is also a haven for nature enthusiasts.

Kyoto, Japan: Step into a world of ancient traditions and serene beauty in Kyoto. With its countless temples, traditional tea houses, and enchanting cherry blossom gardens, this city is a true cultural gem. Witness the iconic geisha culture, explore the bamboo forests of Arashiyama, and immerse yourself in the tranquility of Zen gardens.

Reykjavik, Iceland: Known for its otherworldly landscapes and natural wonders, Reykjavik is a destination like no other. From the mesmerizing Northern Lights to the geothermal wonders of the Blue Lagoon, Iceland offers a unique and unforgettable experience. Explore majestic waterfalls, hike across glaciers, and soak in the beauty of this land of fire and ice.
Adventures Await: Discover New Horizons Today!
The Great Barrier Reef, Australia: Dive into the vibrant underwater world of the Great Barrier Reef, one of the world's most remarkable natural wonders. Snorkel or scuba dive amidst colorful coral gardens, swim alongside majestic manta rays, and encounter an array of marine species that call this underwater paradise home.

Zanzibar, Tanzania: Escape to the idyllic beaches of Zanzibar, where turquoise waters and powdery white sand await. Immerse yourself in the island's rich history, explore the UNESCO-listed Stone Town, and unwind on pristine beaches fringed by palm trees. Dive into the warm Indian Ocean, snorkel among vibrant coral reefs, and savor the flavors of Zanzibari cuisine.

The Amalfi Coast, Italy: Indulge in the sheer beauty of the Amalfi Coast, a stretch of breathtaking coastline in southern Italy. With its colorful cliffside villages, sparkling turquoise waters, and panoramic views, this coastal paradise is a feast for the senses. Explore charming towns like Positano and Ravello, savor authentic Italian cuisine, and soak in the Mediterranean sun.

Rio de Janeiro, Brazil: Embrace the vibrant energy and infectious spirit of Rio de Janeiro, a city that captivates visitors with its stunning landscapes and lively culture. Soak up the sun on the iconic Copacabana Beach, marvel at the majestic Christ the Redeemer statue, and experience the rhythm of samba during the world-famous Carnival.

The Serengeti, Tanzania: Embark on a safari adventure in the vast plains of the Serengeti, where the circle of life unfolds before your eyes. Witness the awe-inspiring wildebeest migration, encounter majestic lions and elephants, and immerse yourself in the raw beauty of the African wilderness.

The Hottest US Travel Trends of 2023 Unveiling MustVisit Destinations and Experiences by Macala Wright Apr 18 2023 In an everevolving travel landscape 2023 has emerged as the year of aweinspiring US travel trends redefining the way we explore connect and create unforgettable memoriesNASA39s New Horizons spacecraft made its close flyby of Pluto on July 14 when the probe came to within 7800 miles 12500 kilometers of the dwarf planet39s surface The jawdropping images of Travel Destinations Top 10 MustVisit Destinations of 2023 Unveiling the World39s Hidden Gems Travel Destinations quotDiscover breathtaking travel destinations Immerse yourself in captivating cultures explore stunning landscapes and indulge in culinary delights From pristine beaches to ancient ruins our blog takes you on a

journey of wanderlustThe 50 Best Places to Travel in 2023 Where to go in 2023 according to TL editors for a breath of fresh air a bigcity adventure or a glimpse at the future of travel By Travel Pelion Home to some of the best beaches in Greece this mountainous peninsula on the mainland flies gloriously under the radar due to many people escaping to the nearby islands Forested hills ancient monasteries and rustic stone houses make this a truly authentic escapeSustainable Travel Redefining Tourism in 2023 In an era focused on environmental consciousness sustainable travel will take center stage in 2023 Travelers will increasingly embrace ecofriendly and responsible travel practices prioritizing destinations and accommodations that demonstrate a commitment to preserving the planetExploring

the Unspoiled Beauty Vilabu Africas MustVisit Hidden Gem in 20232024 Nestled in the heart of Africa Vilabu brings forth an unspoiled beauty that is sure to captivate the hearts of adventurous travelers With its untouched landscapes pristine beaches and abundant wildlife this hidden gem is a mustvisit destination in 2023 Where to travel in 2023 The best destinations to visit CNN Travel staff Updated 412 AM EST Mon January 2 2023 Link Copied Ottawa Canada In Ottawa Rideau Canal becomes the
As we unveil the must-visit destinations for 2023, the world beckons with its hidden gems, extraordinary experiences, and unparalleled beauty. Whether you seek adventure, relaxation, or cultural immersion, these destinations offer something for every traveler. So, let your wanderlust guide you as you embark on a journey to new horizons and create memories that will last a lifetime. Your passport to paradise awaits!