Sustainable Travel: Ecotourism Adventures for 2023
Are you ready to embark on a journey that not only satisfies your wanderlust but also supports the preservation of our beautiful planet? Look no further than sustainable travel and ecotourism adventures! In 2023, there are incredible opportunities to explore hidden gems, dive into nature, wander off the beaten path, and connect with wildlife in a responsible and ethical manner. So pack your bags and get ready for an unforgettable eco-friendly adventure!
Explore the Hidden Gems: Eco-friendly Destinations Await!
In a world filled with popular tourist hotspots, why not seek out the hidden gems that offer both stunning beauty and sustainable practices? From the tranquil beaches of Nosara, Costa Rica, to the biodiversity-rich forests of Palawan, Philippines, eco-friendly destinations are waiting to be discovered. These places prioritize renewable energy, waste management, and responsible tourism. By choosing to explore these hidden gems, you not only contribute to the local economy but also help protect the fragile ecosystems that make them so special.
Dive into Nature: Sustainable Scuba Diving in Pristine Waters
For adventure seekers and ocean lovers, sustainable scuba diving is the perfect way to immerse yourself in the wonders of marine life while preserving the delicate balance of underwater ecosystems. In 2023, explore places such as the Great Barrier Reef in Australia or the Maldives, where responsible diving practices are a top priority. Dive operators focus on minimizing their ecological footprint and educating divers about conservation efforts. Get ready to witness mesmerizing coral reefs, vibrant fish, and majestic marine creatures while knowing that your experiences are contributing to their protection.
Wander Off the Beaten Path: Hiking Trails for Eco-Explorers
If you crave the serenity and majesty of untouched landscapes, lace up your hiking boots and venture off the beaten path. In 2023, eco-explorers can embark on breathtaking hikes in places like Iceland's remote Highlands or the stunning Torres del Paine National Park in Chile. These destinations prioritize sustainable tourism practices, ensuring that foot traffic doesn't harm fragile ecosystems. As you wander through awe-inspiring landscapes, you'll not only witness nature's beauty but also have the opportunity to learn about local flora and fauna conservation efforts.
Connect with Wildlife: Ethical Wildlife Encounters Abound!
For animal lovers, there is no greater joy than connecting with wildlife in their natural habitats. In 2023, ecotourism adventures offer countless opportunities to observe and interact with animals in a responsible and ethical manner. From gorilla trekking in Rwanda to swimming with dolphins in the Azores, these experiences prioritize the well-being of the animals and the conservation of their habitats. By choosing ethical wildlife encounters, you contribute to research, conservation efforts, and sustainable tourism practices, ensuring a brighter future for these incredible creatures.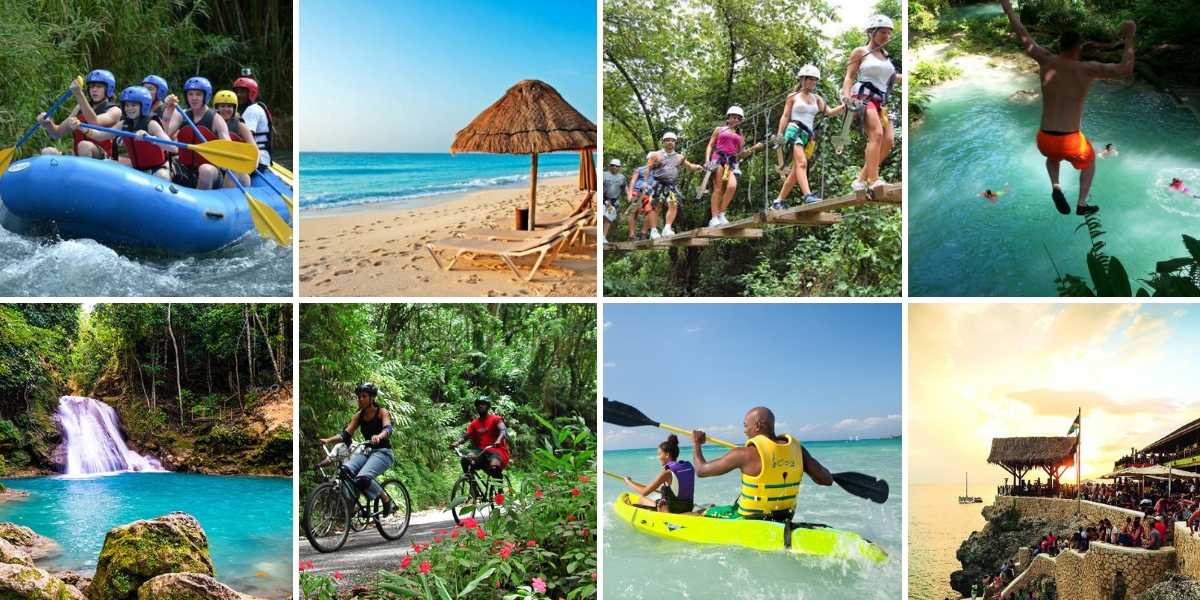 Easier said than done as global luxury travel network Virtuoso finds people continue to embark on and dream of international adventures in 2022 in order to disconnect from the routine and stresses of home and to connect with new people cultures and ideas whether thats on ecotourism trips or notCosta Rica Consistently ranked as a top destination for ecotourism Costa Rica is an island rich in culture and lush green landscapes Over a quarter of the land in Costa Rica is protected and cannot be developed This makes for stunning scenery and a lot of incredible wildlife Corcovado National Park is a mustsee in Costa RicaFebruary 26 2023 By Aleksandra Staromiejska of PhotoAiD Sustainable travel has become more important than ever before as the impact of climate change and environmental
degradation becomes increasingly apparent As we look ahead sustainable travel practices will play a key role in the recovery of the travel industrySome of the main benefits of sustainable tourism are Local communities will grow in positive way It helps to protects the environment You will have a deeper understanding of how local people live work and interact You will leave the places that you visit in a better position than when you arrivedMonday 8 November 2021 Whether you call it ecotravel green travel sustainable or ethical travel if youre an impactminded traveler concerned about your imprint upon the EarthsBy Rachael Hood Catriona Kendall and Leilani Osmundson April 20 2023 at 900 am How to Be an EcoConscious Traveler There are plenty of ways to put sustainability in focus for your
nextEco Sustainable amp Green Travel Tours amp Travel Packages 20222023 1012 Eco Sustainable amp Green Travel trips Compare tour itineraries from 269 tour companies 1512 reviews 485 avg rating Choose your trip style Design custom trip Group Tour Private Guided Small Group River Cruise SelfGuided Small Ship Cruise Large Ship Cruise Dates Durationtours The female farmers greenfueling Trondheims sustainable food scene Jun 1 2023 8 Min read Meet the women farmers and artisans behind the booming food scene in Trondheim Norway sustainable travel 8 of the world39s most incredible train journeys May 23 2023 6 Min read
As we enter the exciting realm of sustainable travel in 2023, we have the chance to make a positive impact on our planet. By exploring hidden gems, diving into nature, wandering off the beaten path, and connecting with wildlife ethically, we can create a sustainable future for generations to come. So, let's choose eco-friendly adventures that not only fill our hearts with joy and wonder but also contribute to the preservation of our precious natural world. Happy travels!